Video's

& News – New on Archive
Klik hier voor de Soon Live events
Sat October 19, 2019 @ 10:00
Bachelor Open Day
Do you want to find out about the bachelor programmes of Erasmus University Rotterdam? Do you want to experience the unique campus atmosphere? Do you want to discover Rotterdam? Then visit the Bachelor Open Day.
At the Bachelor Open Day, you can attend presentations about all bachelor programmes. Students and alumni will be available to answer your questions. Join a guided tour of Rotterdam and discover the city.
Schedule
10:00-10:40 hrs.
General Introduction to International Business Administration
 Adri Meijdam MA, Executive Director BScIBA programme
11:00-11:40 hrs.
Student Perspective: Forum with IBA students  
Location: Erasmus/RSM campus
More info:Erasmus/RSM site
Sun October 13, 2019 @ 16:00
Het 20e Zoutseizoen gaat weer van start op zondag 13 oktober. In deze editie staan op het programma: een kritische beschouwing over duurzame energie, de protestbewegingen in Frankrijk en Nederland, en Oss muzikaal talent Robin Borneman.
Volkskrant-journalist Peter Giesen was jarenlang correspondent In Frankrijk. Hij deed er verslag van o.a. de opstanden in de Franse voorsteden, de moord op zijn collega-journalisten van Charlie Hebdo en de gele hesjes. Vanwaar de (aanvankelijk) massale sympathie voor de gele hesjes, wat is het perspectief en waarom zijn er zulke grote verschillen in actiebereidheid tussen Frankrijk en Nederland. Onze vaste interviewer Stijn Steenbakkers zoekt het uit.
Gastinterviewer is filosoof en voorzitter van Beter Onderwijs Nederland Ad Verbrugge. Hij gaat in gesprek met prof. Annelies Huygen over de toekomst van duurzame energie. Verbrugge ervaart de windmolens op zijn geboortegrond in Zeeland als een grove aantasting van het landschap. Huygen betoogt dat de subsidie op o.a. windmolenparken een belemmering vormt voor innovatie vindt dat de overheid tekort schiet in het betrekken van bewoners bij de energietransitie.
Columns zijn er van Jan Ulijn met 'Oss op z'n smalst, de geschiedenis van het Gengske' en John van Boekel die zijn hart lucht over de voorgenomen herindeling van Landerd/Uden.
Muziek is er van Robin Borneman en het Zoutlied wordt gezongen door Willeke Berendsen met gitaarmuziek van Henk Sterken.
More info: Politiek Café ZOUT
Locatie:
Cultuurpodium Groene Engel
Kruisstraat 15 5341 HA Oss
Sat October 12, 2019 @ 14:00
Rotterdam School of Management
Erasmus University
The RSM master graduation ceremony will be held on Saturday 12 October 2019 in De Doelen, Rotterdam.
This year we will organise three parallel ceremonies. Marketing Mangement (MM) will have their ceremony in the Jurriaanse Zaal. Accounting & Financial Management (AFM) and Finance & Investments (FI) will have their ceremony in the Willem Burger Zaal. All other programmes will have their ceremony in the Grote Zaal.
More info: RSM website
Location: De Doelen, Schouwburgplein 50, Rotterdam
Wed October 9, 2019 @ 19:00
We live in a fast-changing world and, in order for us to adapt, constant innovation that requires looking at things from a different perspective is needed. Get ready!
Thursday 09 October 2019, 19:00-23:00
Hal 4 Rotterdam
Fri September 27, 2019 @ 16:00
On Friday September 27th 2019 the TU/e organizes MomenTUm: the academic celebration of the year.
This year MomenTUm is being organized for the second time. In it, the Dies Natalis, the presentation of honorary doctorates, the Academic Awards, the presentation of the Marina van Damme Grant and the graduates walk of fame are merged into a festive day, consisting of diploma ceremonies, the MomenTUm ceremony and a large party.
Location: MetaForum – TU/e campus
More info:TU/e site
Fri September 27, 2019 @ 14:00
During the Acadamic Awards Ceremony, the TU/e pays tribute to the best graduation projects by presenting the annual TU/e Academic Awards.
Also, the Marina van Damme grant is presented to a talented TU/e alumna.
Location: Senaatszaal, TU/e auditorium
More info: TU/e site
Wed September 25, 2019 @ 19:00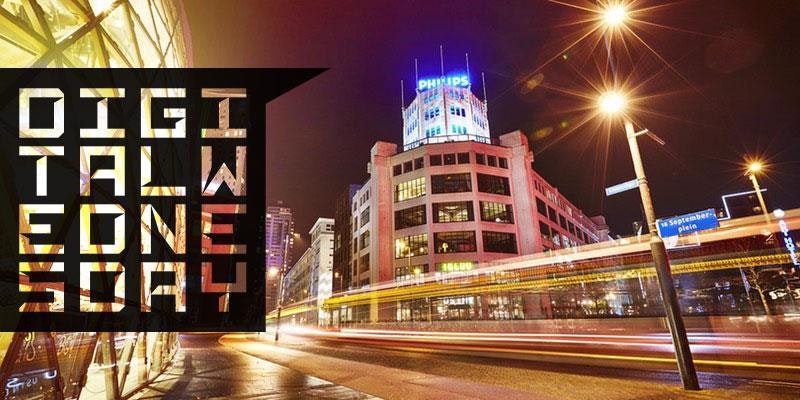 DIGITAL WEDNESDAY
VOOR JE MAANDELIJKSE DOSIS DIGITAL
PODCASTINGDe opkomst van de podcast past perfect bij de ontwikkeling van audio, wat – net als andere media – van lineair naar on demand verschuift. Veel verschillende genres, onderwerpen en formats. Keuze en vrijheid voor de luisteraar en ontzettend veel mogelijkheden voor makers, merken en adverteerders. Hoe? Je hoort het allemaal op onze volgende editie van 25 september!
We nemen je mee in de wereld van audio: hoe gaat de consument om met audio, wat zien we in gedrag, onderzoek en mediagebruik? Welke inzichten halen we daar uit die interessant zijn voor merken? Een snack- en zapcultuur (visueel) versus een betrokken en loyale luisteraar (audio)? Is de podcast een schaars type media dat nog wél met aandacht geconsumeerd wordt?
More info: Digital Wednesday
Location: Igluu, Lichttoren 32, Eindhoven
Tue September 17, 2019 @ 14:00
Two sessions:
the first session starts at 14:00 hrs,
the second session at 16:00 hrs.
Date: 17 September
Time: 14:00 – 17:30
Location: TU/e, Corona, Luna building
Mon September 2, 2019 @ 16:00
Formal ceremony for the opening of the academic year 2019-2020
Monday 2 September the university officially opens the new Academic Year 2019 – 2020 with students, employees and industry, to start the new academic year with renewed energy.
This year we are happy to present the Executive Board of Eindhoven University of Technology in its new settings. President Robert-Jan Smits, rector magnificus Frank Baaijens and vice president Nicole Ummelen introduce themselves and share their views. We kindly invite you for this ceremony which takes place at 4 pm in the Blauwe Zaal, Auditorium building, TU/e campus.
Location: Auditorium, TU/e
More info: TU/e website
Wed August 28, 2019 @ 19:00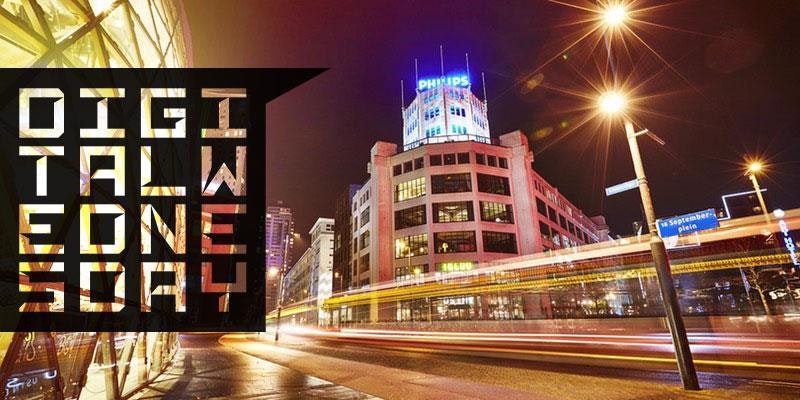 DIGITAL WEDNESDAY
VOOR JE MAANDELIJKSE DOSIS DIGITAL
FAKE NEWS
Sinds social media ons medialandschap is binnen gedrongen zijn de krant, televisie en radio al lang niet meer de enige nieuwsbrengers. En is het delen van nieuws ook niet meer alleen voor de journalisten. Iedereen kan zomaar een nieuwsbericht de wereld in slingeren en hoor en wederhoor behoren daarmee vaak tot het verleden. Kunnen we al het nieuws dan nog wel vertrouwen?
Of het nu gaat om sensatie gedreven click-bait of om politieke propaganda, echt is nauwelijks meer van nep te onderscheiden. Terwijl we ons er bewust of onbewust wel door laten leiden. En als het nieuws al waar is, dan serveren de Tech-giganten ons met nieuws wat aansluit bij ons wereldbeeld en onze bubbel verder versterkt. Wat betekent dit voor onze idealen van een vrij internet? En tot slot de vraag, kan je je als merk hierop voorbereiden?
More info: Digital Wednesday
Location: Igluu, Lichttoren 32, Eindhoven
Pages: 1 2 3 4 5 6 7 8 9 10 11 12 13 14 15 16 17 18 19 20 21 22 23 24 25 26 27 28 29 30 31 32 33 34 35 36 37 38 39 40 41 42 43 44 45 46 47 48 49 50 51